Region/links
Environment
Passchendaele
Passchendaele is located in the "Westhoek", one of the last large open green spaces in Flanders.
It's the best region to enjoy the great outdoors with the many quiet walkroutes, marked cycle routes and green areas.
the castle park with its fish pond in Zonnebeke
the public forest "Polygon Wood" in Zonnebeke

provincial recreation area "De Palingbeek" in Zillebeke

the West Flanders hills, the Kemmelberg, Red Mountain, Black Mountain
Very typical are the very numerous remains of World War I. In the open area between the farmland you will find many memories of this war:
the largest English military cemetary in the mainland "Tyne Cot Cemetery" in Passchendaele. You can see this cemetery out the window of our apartment !
Memorial Museum Passchendaele 1917 at Zonnebeke (Located within walking distance of our apartment).

the German military cemetery in Langemark

the Belgian military cemetery in Houthulst

the French military cemetery in Ypres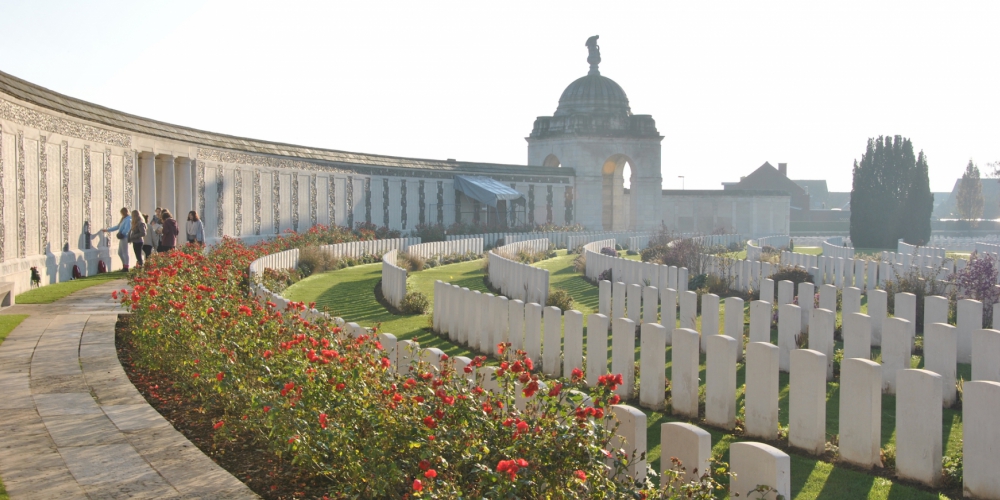 Nearby
Poperinge 
Poperinge Town hall, with death row and execution pole
Talbot House
 
Diksmuide
Passchendaele
Alos the Cheese Museum Passchendaele is worth a visit.
But for the kids, there will be lots of fun at :
Ypres and the surrounding area offers a variety for the recreative cyclist. At "Zonnebeke Bikes" you can rent good bikes to discover the environment at your own speed.
Walk through the wonderful past of Jules Destrooper and find out everything about the world-famous cookies. In the visitor center you walk through the rich past of Jules Destrooper and learn how the cookies are baked, about the old family recipes and the current production processes. You will of course also have the opportunity to taste the cookie range extensively.
You see, something for everyone!
Trip to the Ardennen?